Maine Coon Neuter from Other
(PeachPanda Maine Coon Cattery )
All information provided here is self-reported by the breeder and has not been verified.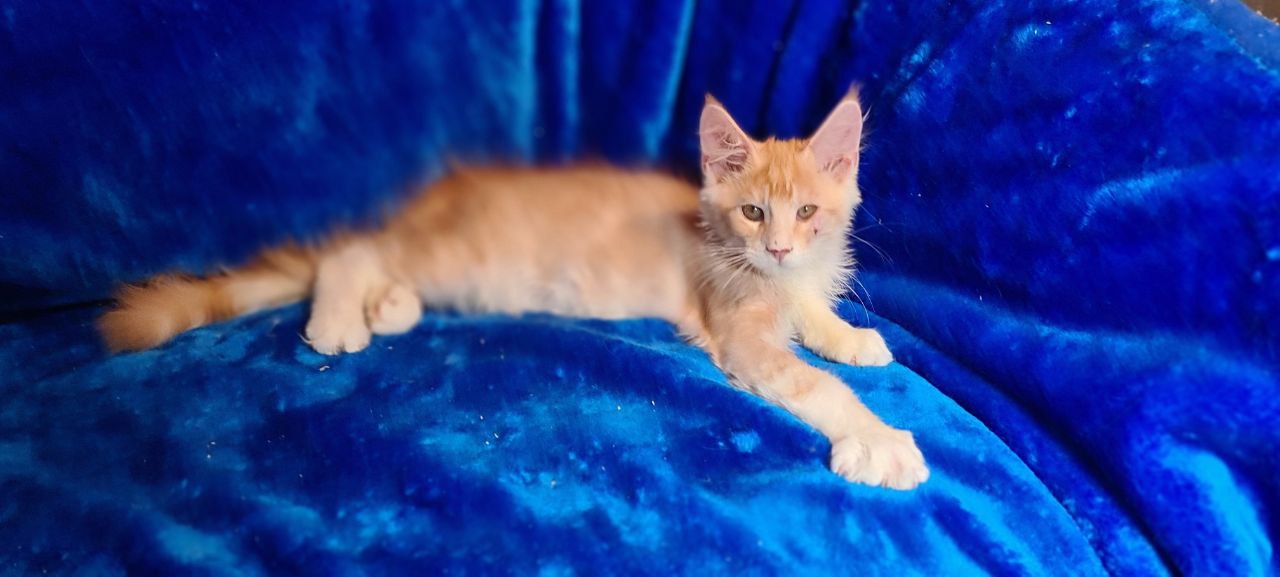 *00.00.0000




Liebe Freunde der Maine Coon Katzen! Wir sind eine im ICW e.V. registrierte Katzenzucht ( 60 km von Hamburg) PeachPanda Maine Coon Cattery und dürfen hier unsere Kitten vorstellen: Geboren in diesen Sommer , am 8.Juni 21 ,suchen diese Kitten nach einem schönen, artgerechten Zuhause und bitte keine Einzelhaltung. Die Eltern sind auf HCM/PKD negativ geschallt und stammen aus HCM/PKD-freien Linien. Bei Abgabe sind alle Kitten mehrmals tierärztliche untersucht, entwurmt, geimpft und gechipt. Natürlich haben beiden Eltern einen Stammbaum - ebenso die Kitten. Die Kleinen wachsen bei uns im Alltag zusammen mit den anderen Katzen auf und lernen so viele Geräusche als auch andere Menschen kennen, sind zutraulich und mutig. Neben Nass- und Trockenfutter werden sie auch an viel Frischfleisch gewöhnt. Werden zwei Kätzchen genommen gibt es einen Rabatt. Der Preis versteht sich als Einzelpreis und Liebhaberpreis. Zuchtpreis auf Anfrage. Weitere Informationen auf meiner Homepage: PeachPanda Maine Coon Cattery, einfach einmal googeln und stöbern! Gerne auch ein Besuchstermin vereinbaren ! 04824/ 400 88 11 oder 0160/ 5639345 Bitte nur ernstgemeinte Antworten !
When moving the cats are
neutered: not specified
chipped: not specified
RCP vaccinated: not specified
Rabies vaccinated: not specified
FeLV vaccinated: not specified
FIP vaccinated: not specified

The cats were feed with
Dry food: yes
Wet food: yes
Meat (Barf): yes

Where and how did the cats grow up:
not specified
with children: not specified
with dogs: not specified

Pedigree from: ICW
Lines: keine Angabe
view complete entrie with possible littermates